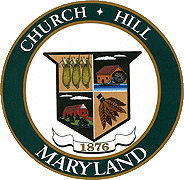 The Town of Church Hill, Maryland has a rich historical past, and offers a unique opportunity to experience  small town living as we enter the 21st century.
Yes, we have our own wonderful theater! This historic landmark has a colorful history and is an important cultural center for our town. Click here to go to their website and learn more about this wonderful place.
Church Hill Park has it all. Baseball, soccer, football, running, walking trail, pavilions, restrooms etc. It is managed by the Queen Anne's County Parks & Recreation Department.