Join the Chamber Energy Purchasing Cooperative
The war and the economy continue to escalate utility prices to historic levels. Join The Chamber Energy Co-Op today!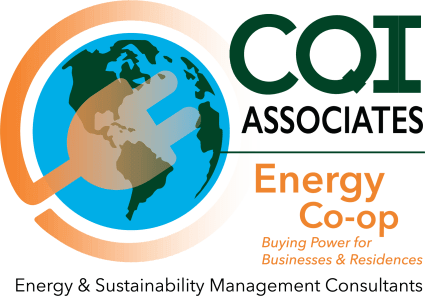 The Chamber of Commerce has partnered with nationally recognized energy management experts and consultants, CQI Associates, to run the cooperative. The Chamber Energy Co-Op program provides competitive electric and natural gas rates for your business and your home.
CQI's 25-plus years of experience provides the best option for stabilizing your utility expenses. There is no better time for members to enroll in the Chamber Energy Purchasing Cooperative Program and gain price stability, budget control and peace-of-mind.
Since 2004 cooperative participants have consistently realized electricity and natural gas rates below both market rates and the weighted annual utility standard offer service rates.
JOIN THE FIGHT! TAKE CONTROL * REGISTER NOW in the current campaign which runs from February 6, 2023, to March 3, 2023.
---
Get your Application HERE
To learn more about the purchasing cooperative simply watch this short video.
CQI * Experience, Expertise, Superb Customer Service
If you have any questions or require additional details, please contact Joe Tabeling with CQI Associates at joe@cqiassociates.com or 443-472-3870.