Join the Chamber Energy Purchasing Cooperative
Have you looked at your utility bill lately?
Are you concerned about how much you are spending?
Are you worried about rising energy rates? The Chamber energy co-op can provide competitive rates for gas and electric and help ease your concerns.
Repeated rounds of COVID, rising inflation, and cold temperatures are pushing energy costs sky-high. The co-op can combat those forces and offers better rates than you can get on your own as well as all-important budget stability.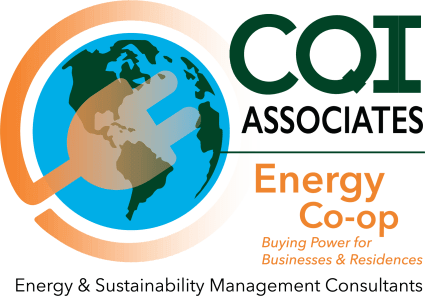 The Chamber of Commerce has partnered with nationally recognized energy management experts and consultants, CQI Associates, to run the cooperative. CQI's 25-plus years of expertise has provided Chamber members proven savings, un-matched customer service and clear energy advice in a difficult and confusing energy industry. CQI can also help you navigate the quicky evolving renewable and green energy surge.
Since 2004 cooperative participants have realized electricity and natural gas rates below both market rates and the weighted annual utility standard offer service rates.
TAKE CONTROL AND REGISTER NOW in the current campaign which runs from February 1, 2022, to February 25, 2022.
---
Get your Application HERE
To learn more about the purchasing cooperative simply watch this short video.
CQI – ENERGIZE YOUR SAVINGS
NO ACTION will result in continually paying higher utility bills.