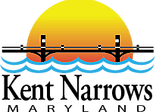 Welcome to the Kent Narrows Waterfront!
Surrounded by the Chester River and Eastern Bay, THE KENT NARROWS is a popular year-round destination for pleasure boaters and visitors from nearby Annapolis, Baltimore, Washington D.C., and Philadelphia.
Stop for fresh seafood, enjoy a crab feast, or have freshly shucked oysters! The Kent Narrows area offers everything from charter boat fishing, biking and walking trails to kayaking and birdwatching. Come by car, boat or motorcoach!
Come to the Kent Narrows waterfront and crack open a Maryland hard crab! Enjoy dockside dining, the freshest seafood and live music! Catch a fish or watch the boats pass by as you savor the sun setting over the water.
Enjoy stunning sunsets and water views from our hotels, marinas, and award-winning dock & dine venues!
Located about five miles from the Chesapeake Bay Bridge, a waterway known as the Kent Narrows connects the Chester River to the Eastern Bay. It separates Kent Island, the largest island in the Chesapeake Bay, from the Delmarva peninsula.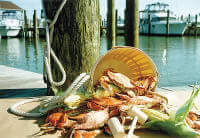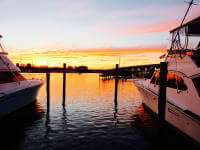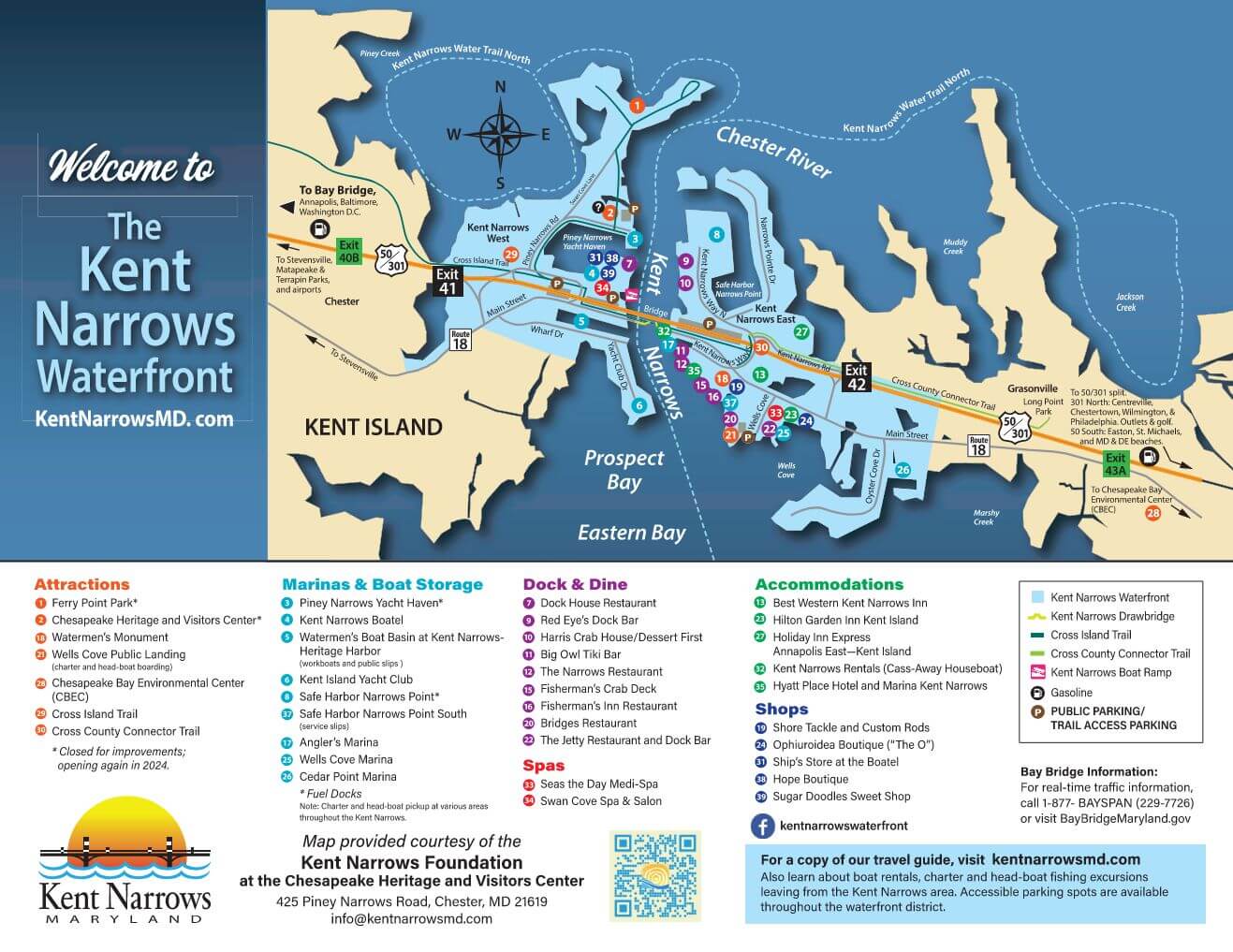 A guide to getting around in Kent Narrows, complete with a map of the area and useful visitor information.
Breathe the sea air and take in the views from the Kent Narrows Drawbridge or the towers at the Chesapeake Heritage Visitors Center.
Take a walk along the beach at Ferry Point Park and Travel down the road a bit to go kayaking at the Chesapeake Environmental Center.